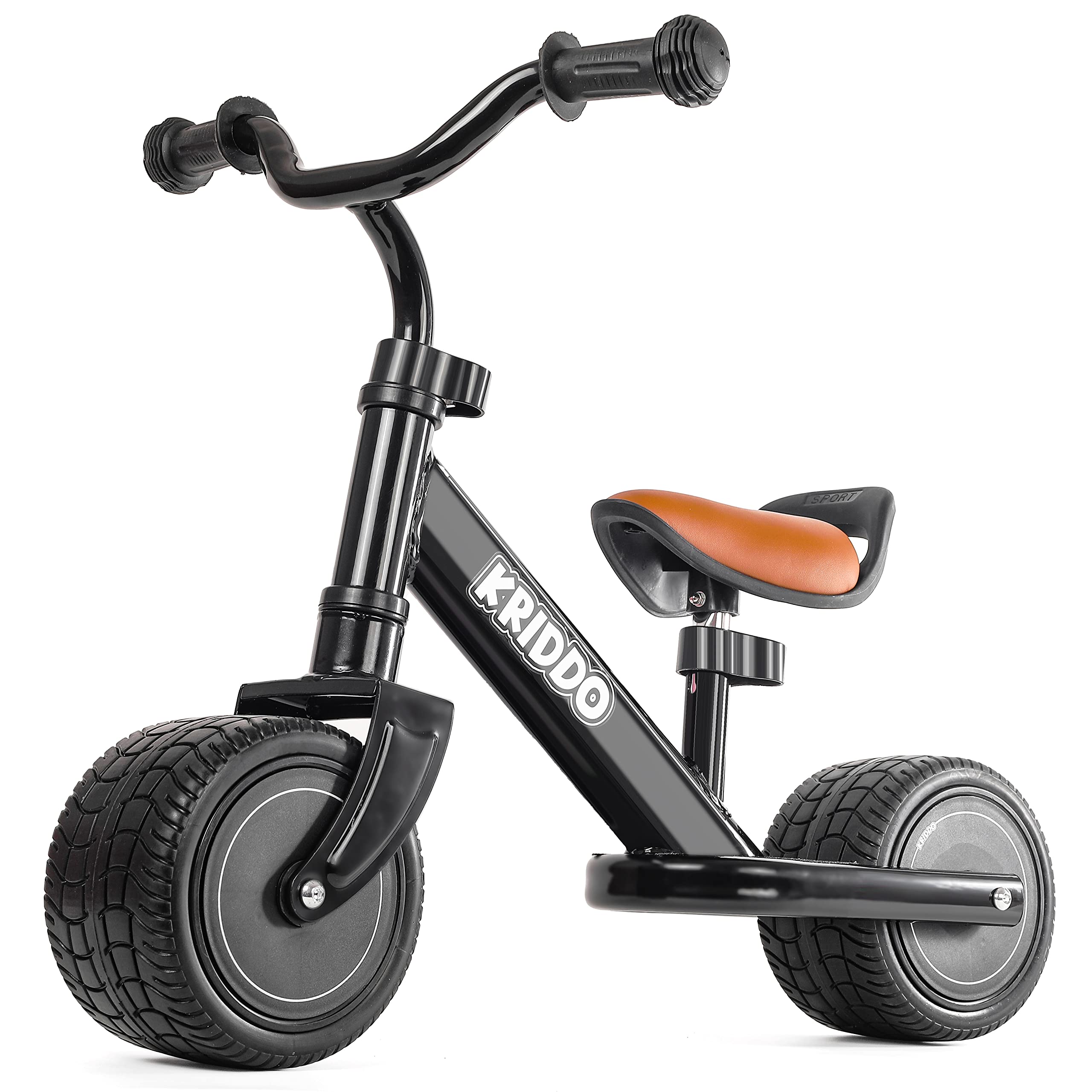 KRIDDO Baby Balance Bike 1-3 Year Old, Mini Cruiser Bike for One Year Old First Birthday Gifts Baby Toys 12 Months to 3 Year Old, Black
ALL-IN-ONE TODDLER BIKE – An exciting and interactive kid's trike that features baby walker, cycling, and balance bike modes. KRIDDO kid's tricycle gives boys and girls plenty of options to explore the driveway, sidewalks, and grassy off-roads at the park.
MADE TO GROW WITH LITTLE ONES – More than a traditional push bike for toddlers, the big front wheel, detachable pedals, and adjustable seat height let them grow and play year after year while maintaining the same fun, stability, and enjoyment.
IMPROVED ROLL-OVER PREVENTION – This interactive toddler bike for 2-3 years features a smarter triangular design with extended rear wheels, wider wheelbase, and limited 60° steering to help prevent tipping or rolling over when kids are learning to ride.
SHOCK-ABSORBENT BIG WHEEL – The 12 inch front rubber wheel of the KRIDDO toddler bike for 2–3-year-old kids is bigger and more durable to help absorb the bumps and shocks from riding over rocks or rough terrain. Important for stability, comfort, and overall safety.
WIDE COMFORTABLE SEAT AND GRIPS – The ergonomic design of our kid's trike also boasts a comfier seat for small bottoms. The smooth edges and non-slip handle grip also provide them better support during early learning active play.